The incredible pace at which technology is changing in today's digital world is astounding. With this progress and the implementation of new technology, comes the increasing need for fast, qualified service…that which MNITS can provide for you. Let us help you navigate these ever-changing currents of technology.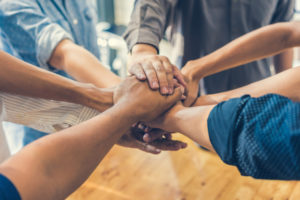 Not only can you count on our background in electrical and electronics repair, you can feel secure in the knowledge that we have attained education, certification and experience in several key computing areas (see below). It is this integration of knowledge that ensures you will receive industry-approved service.
Microsoft Small Business Specialist. Every Specialist has gone through training to better respond to the unique technology needs of small businesses by offering advice, support and service specific to helping your business thrive.
Microsoft Certified Systems Engineer (MCSE). Industry credential issued by Microsoft that validates expertise in designing and implementing a Windows 2000 Server infrastructure.
CompTIA A+ Technician. Industry credential that validates competency in hardware and operating system technologies, diagnosing, preventive maintenance and basic networking. CompTIA Security+ Technician. Industry credential that validates mastery of network infrastructure & communication security, authentication, access control & cryptography. Sonic Wall Security Administrator. SonicWall's Channel Partner certification that validates competency in configuring Internet security appliances.
Qualifications:
Hardware: 3Com, Acer, Apple, ASUS, Cannon, Cisco, Compaq, Dell, DSL, Epson, Gateway, Handy Backup, Hewlett Packard, IBM, Intel, Iomega, Kingston, Lenovo, Lexmark, Logitech, Maxtor, Micron, Multitech, Okidata, Panasonic, Seagate, Sony, Netgear, SonicWall, Tripp Lite, Veritas
Network: Cable, DSL, Modem, V-sat (satellite high speed internet), 10/100/1000 Ethernet
Software: Access, Act, Adobe, Excel, Exchange, Firefox, MacAfee, Microsoft Office, MYOB, Peachtree, Powerpoint, QuickBooks, Quicken, Spybot, Symantec, Trend Micro, All Windows operating systems (PC and Server versions), Word.